Ah, the beautiful game. Whether you like it or not ladies, it holds a place in your heart. And it was probably a man that put it there.
Whether it's your other half, dad, grandad, uncle, brother or cousin – one of them has been talking about their team for as long as you can remember.
My earliest football memory was watching the 2006 World Cup with my dad and witnessing the iconic Zidane headbutt. From then on I was stuck with it. Growing up, my papa supported the local team – he can't go to the games anymore in the fear he gives himself a heart attack bawling and shouting – that's a loyalty eh.
And of course, I'm marrying someone who literally lives and breathes football – so it's not been particularly challenging to write this post as we literally talk about it every day!
Here's some things that you'll know if you've got men in your family that are football mad:
1. Enter the training bag at your own peril
It literally smells like something has died in it. Soggy clothes, stinky boots and more astroturf – brilliant. And how often do they remember to empty it? Not very often!
2. There's a number of songs that you can't listen to anymore without singing the alternate version
You've said goodbye to singing along The Saturdays rendition of "Just Can't Get Enough" for good. The classics? You've forgot about them too – The Beatles submarine isn't yellow any more and Doris Day is going to Wembley. There's also a number of blacklisted songs which differ depending the team that the man in you life supports – songs which will earn you the death stare should you dare hum along.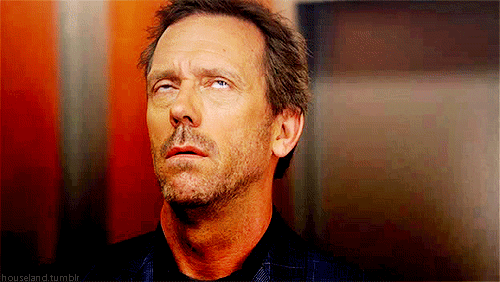 3. You can try but you can never understand the offside rule
The offside rule is not like riding a bike. You have to learn it and re-learn it often. You can introduce shoes, bags, whatever you like in place of a ball but it still doesn't make sense. You'll find me agreeing with the commentator once they've watched the slo-mo replay.
4. You've accepted the fact that there's always grass or astroturf absolutely everywhere
Remember the days when your home was free from those tiny black menaces that are astroturf? Nope? Me neither.
It's a guarantee if your man plays football those hoover lines on the carpet us ladies love so dearly aren't going to be there for very long. There's astroturf in the bed, the bath, the sock drawer, grass in the washing machine and the training bag – if I hovered every time I spotted a bit I'd have no time for anything else.
5. You do not speak a word during a penalty shootout, it's the law
Especially if it's is team playing – penalties are nervy enough regardless.
Should you utter anything during the penalty shootout and his team miss – that player on the tele definitely heard you ask what's the plans for dinner or if he wants to know what's happening in Coronation Street, and that missed penalty was down to you.
6. The world stands still on Transfer Deadline Day
Gold ties at the ready. If you think that your TV is moving from Sky Sports News on deadline day you are so wrong. Every news app is downloaded and notifications turned on in the hope that his team makes a record signing and pray that the star striker doesn't ditch for a massive deal elsewhere.
I'd be silly to assume that you're going to be able to have general chat on Deadline Day – too busy refreshing Twitter and searching all the relevant hashtags.
7. Champions League Final = Party
Birthdays, Christmas and anniversaries are minute compared to the events planned for this. Roll out the red carpet, pop the champagne, slide into your best attire and plonk yourselves in front of the TV for 90 minutes to bask in the glory Champions League Final.
Champions League Finals are simply not done alone in the house with a packet of minstrels and a cheap bottle of wine. An event of this magnitude warrants a trip to the pub or a gathering of friends – where with the amount you've spent on beer, wine and food – you may as well have booked a trip to watch the game live.
8. Google and the Sky Sports Football app are your best friends
The way to a mans heart? Google. You've got his teams starting 11 read out to him before he realises its been released. You occasionally slide in a "I cant believe … is starting – he had a shocker last week." and you really raise an eyebrow.
9. Match of the Day is a necessity
He could've done a nightshift, ran a marathon, played a match and fed the five thousand and he'd STILL stay up to watch Match of the Day. Going on a night out? Match of the Day in the background is guaranteed to get your buzzing for it.
Make sure he doesn't blink during it though – he might miss something. Oh wait – don't worry, its on the Sky+ too, just incase.
10. You've understand you're not getting near the TV buttons at the weekend
It'll kick off with Soccer Am – which if you hated before, it's much worse now. Then if you're lucky there'll be an early kick off being broadcast. No early kick off? Not to worry, Fulham vs Charlton Athletic from 2004's being shown, that'll keep you entertained.
Flick to Sky Sports News at 2pm for a look at the team line ups and get yourself hyped up listening to Charlie Nicholas and Paul Merson… 3pm kick off, one on Sky and one on BT – rotate between those two and Sky Sports News so you don't miss a shock result. Sportscene now to hear a familiar accent. Late kick off on BT which is a relief because all you ever hear is that Sky's coverage is shocking.
Time for dinner? Naaaah…. La Liga? Serie A? Bundesliga? Take your pick. You're doing well if you've not opened the wine by now. Championship highlights on 5 next, can't miss that.
And for the icing on the cake, refer to point number 9!
Wake up and go again on Sunday.
Chloe x